Citrus Recipes: I love winters! Most people get cranky over freezing temperatures and immobility due to snow, but not me; I love the bone-chilling wind and the warmth of my house. It brings back memories of my childhood home when my family would gather in the kitchen just chatting and snacking till late at night.
There is only one thing that I love more in winter than the chilly wind – cozy food! I absolutely adore cooking in winters, trying out new recipes for my family. The winter season brings out the best in me when it comes to cooking. It makes me want to cook fancy yet comfy food that I can enjoy with my family. My kitchen transforms into a lab, where I experiment with fresh ingredients and create fascinating flavors.
This time, I thought of sharing some of my successful experiments with you all. I love eating these dishes in the winter, and my family approves of them wholeheartedly. What's interesting is that I recently realized that citrus flavors work like a charm in winter. The sweet and sour or spicy and sour combo is just perfect for everyday dinner. Without further ado, let's talk about the best citrus recipes out there.
1. Clementine Fennel Potatoes
Fewer ingredients, bigger flavors! This is exactly how I'd describe this delicious recipe.
Ingredients
2 tbsps. fennel seeds (dried)
1 tbsp. olive oil
3-5 sprigs of thyme
1 tbsp. lemon juice
3 tbsps. ouzo
1 tbsp. orange juice
2 clementine
1 tbsp. mustard (grainy)
5 lbs. of small potatoes
1 tbsp. brown sugar (light)
1 fennel bulb
Salt and pepper
Method
Mix the juices with mustard, ouzo, sugar, and fennel seeds. Set aside.
Cut the fennel bulb into four wedges.
Wash the clementines with skin on, and thinly slice them.
Combine the potatoes, fennel wedges, clementine with the mustard marinade and mix in a baking tray.
Make sure that you pre-heat your oven at 350°F.
Season everything with salt and pepper and bake it for 30-45 minutes.
Serve as a side dish with boiled rice or a standalone dish.
2. Greek-Style Egg, Lemon, and Chicken Soup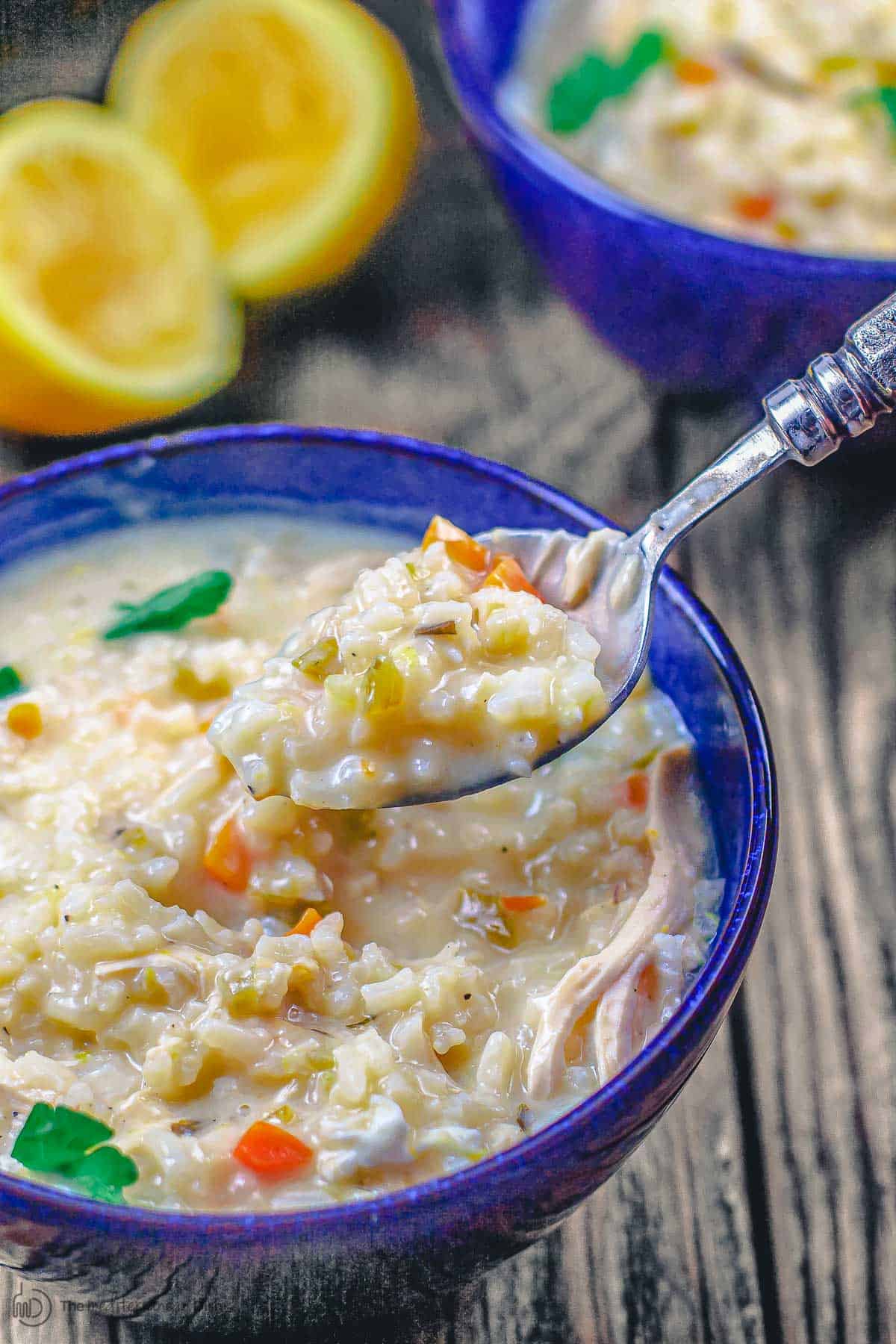 Nothing beats the comfort of a hot bowl of soup on a rainy, cold night. This is one of the best citrus recipes to try out on a winter night!
Ingredients
1 ½ cup orzo/risoni pasta
4 eggs
2 liters chicken stock (liquid)
2 small lemons
500g chicken thighs
2 cups silverbeet (chopped)
2 bay leaves
1 tbsp. olive oil
Chopped parsley to serve
Method
Boil the chicken stock in a pot and add pasta to it—Cook for 6 minutes at max.
Take the eggs in a separate bowl and squeeze the fresh lemon juice into it. Beat them together and set them aside.
Carefully take half a cup of boiling stock and add it to the eggs mixture. Keep stirring the whole time so that you don't get scrambled eggs. The mixture should be smooth.
Add some more stock to the eggs and pour the egg mixture into stock+pasta mix.
Let it simmer over low heat. Add silverbeet and bay leaves to the soup. Remove bay leaves after 5-6 minutes.
Cook chicken thighs separately in olive oil until they are golden brown.
Once the soup is thick enough, serve in soup bowls. Add shredded chicken and chopped parsley at the top, and enjoy!
3. Flaky Blood-Orange Tart
I promise you, your kitchen will smell like heaven after you've tried this recipe.
Ingredients
1 cup all-purpose flour + some extra
¼ cup + 2 tbsps. granulated sugar
1 s stick + 1 tbsp. unsalted butter
¼ tsp salt
3 tbsps. ice water
¼ tsp baking powder
8 to 10 blood oranges
1 large egg yolk mixed with 2 tbsps. water
Salted caramel sauce
Method
For Pastry:
Mix the dry ingredients (flour, sugar, baking powder, and salt) and add a stick of cold butter to it.
Work it in a food processor until the butter is thoroughly mixed.
Slowly add splashes of cold water and pulse it several times. Damp crumbs should be formed by now.
Remove the mixture from the food processor and knead the crumbs on the work surface until a pastry is formed.
Cut out a disk from the pastry and refrigerate it for 30 minutes.
For Tart:
Once the pastry is chilled, roll it into a round shape of about 11 inches and a quarter-inch thick.
Let it be chilled in the refrigerator on parchment paper for 15 minutes.
Meanwhile, peel the oranges and remove the pith and pits from the sections. While cutting the sections, make sure that you don't lose any of the juices.
Assemble the oranges on the pastry, leaving a border at the ends. Sprinkle 2 tbsps. of sugar on oranges. Put thinly sliced butter on orange slices and fold the pastry on top.
Bake for 1 hour 15 minutes. Serve with caramel sauce or just as it is.
4. Scallops with Grapefruit-Onion Salad
A light and refreshing lunch which can also be served as a hearty side.
Ingredients
4 small red grapefruits
3 tbsps. pickled cocktail onions
2 tbsps. parsley leaves
Ground pepper (fresh)
24 sea scallops
Salt
1 tbsp. olive oil
Method
Use a sharp paring knife and peel the grapefruits. Remove the white pith and cut between the membranes of each section in a bowl.
Remove all the juice but save at least 1 tbsp.
Add pickled onions, parsley leaves and season with salt and pepper.
Cook the dried scallops in olive oil over a skillet. Cook for about 4 minutes on high heat until they are brown from both sides.
Serve the salad in a bowl. Place cooked scallops around the grapefruits. Drizzle some olive oil, and your salad is ready to be eaten.
If you are a fan of the winter season like me, you will surely love these citrus recipes. They are easy to make, and you won't get bored of them. Pair these dishes with a warm cup of coffee or tea afterward, and your meal would be too good to be true.