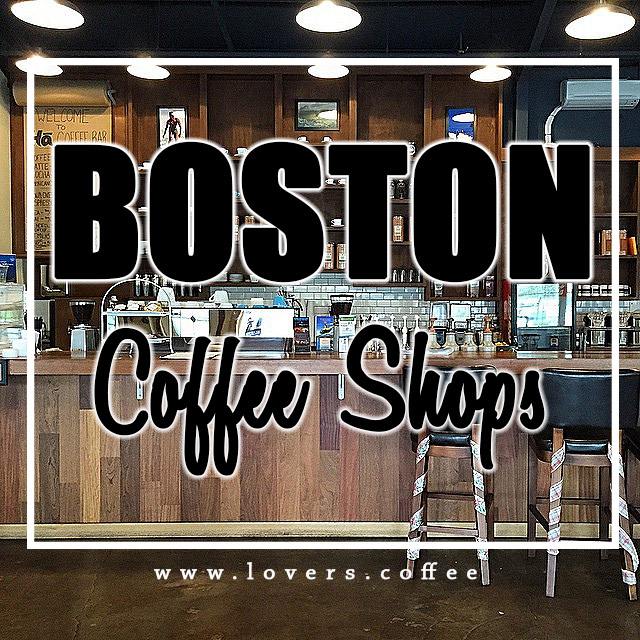 Let's explore the amazing coffee shops in Boston.
When we visit a city, the first thing that we do is to locate a coffee shop. Because coffee shops is a happy place for us coffee lovers, do you agree with me? Yes, I know you agree!
If you are around Boston and looking for a place to relax, drink coffee and do your work, or a traveler visiting the city here are 15 Boston coffee shops that are worth to visit.
Loyal Nine
With all manner of coffee treats ranging from large cups of cold brew to beautiful glasses of nitro coffee, Loyal Nine has plenty of space for kicking back and enjoying a nice beverage. There's also free wifi, a hearty lunch menu, and appealing pastries. Weather-permitting, you'll want to check out the excellent patio.
3 Little Figs
Located in Somerville's Spring Hill area, this coffee shop is perfect for a weekend morning outing. It has everything from espresso to pour over coffees, macchiatos, lattes, French press, and cold brew, plus a selection of baked goods, teas, and sandwiches. Get the spinach pie and a chai latte.
Cafenation
Located in Brighton Center, this coffee shop serves breakfast all day and has a wide selection of teas, coffee, and crepes. Cafenation has free wifi for those in need of a place to work or study.
Cafe Fixe
This place has plenty of coffee to go around, from brewed batches to pour over and espresso, as well as tea. Cafe Fixe serves Barrington coffee and has a lineup of pastries and other treats to accompany its coffee offerings.
Curio Coffee
Come to Curio for the coffee and stay for the waffles. The small shop is cozy and comfortable for doing some work, if necessary, or for salivating over the Liege-style waffle treats.
Darwin's Ltd.
Darwin's has been around for almost a quarter of a century and operates three locations around Cambridge, including this shop on Cambridge Street. It offers soups, sandwiches, and pastries, in addition to its coffees, which are made with the coffee shop's own conical brewing system that mimics pour-over in less time.
Fortissimo Coffeehouse
With free wifi and a lineup of foods that range from acai bowls to chewy, house-made cheese bread, this is a great place to settle in and enjoy a large cup of coffee.
Fuel America
The coffee at Fuel will satisfy any caffeine craving, and its rotating specialty beverages hit the spot. Choose between teas, lattes, and more, as well as a lineup of breakfast and lunch foods. The cafe has free wifi and can get busy during the school year.
In House Café
This Allston cafe has free wifi and plenty of study space. There is strong coffee, lattes, bubble tea, and more beverages, plus a host of Middle Eastern lunch and dinner dishes, loaded breakfasts, and pastries.
Jaho Coffee & Tea
Jaho is a Salem-based roaster with a cafe and a cafe/wine bar hybrid in Boston and a new location in Tokyo. The shop has a signature "scarlet espresso" and a range of coffees sourced from around the world.
P.S. Gourmet Coffee
This Southie, Dorchester, and Roslindale spot has a massive list of flavored coffees and announces its flavor of the day online each day. The shop does not use syrups for flavoring and has a range of breakfast sandwiches to pair with its coffee. It also has raspberry lime rickeys.
Pavement Coffeehouse
With six locations scattered around Boston, Pavement is a fixture of each of its neighborhoods. Known for its bagels and strong coffee, the cafes serve a simple menu of signature items, including sandwiches, pastries, salads, and more. It's a good place to settle in and do work, but be aware the free wifi is limited to two hours.
Longfellow's Coffee
Fairly new to the scene is Longfellows, which operates out of Lamplighter Brewing Co. on Broadway in Cambridge. In addition to waffles and Union Square Donuts treats, Longfellows serves espresso beverages, brewed coffee, cold brew (including a mint mojito version) coffee flights, nitro cold brew, house-made sodas, teas, and more.
George Howell Coffee
Coffee at George Howell is craft-roasted in small batches every day for optimal taste. Its location in the Godfrey Hotel is a European-style espresso bar with quick-serve coffee, plus a range of espresso beverages, coffee tasting flights, classes, and much more.
Diesel Café
From the same owners as Bloc 11 in Union Square, Diesel Cafe has a hefty coffee program, teas, and other beverages, plus sandwiches and pastries and bread that are baked fresh each day at Forge Baking Co., another of the owners' pursuits in Somerville.
SOURCE: EATER Boston