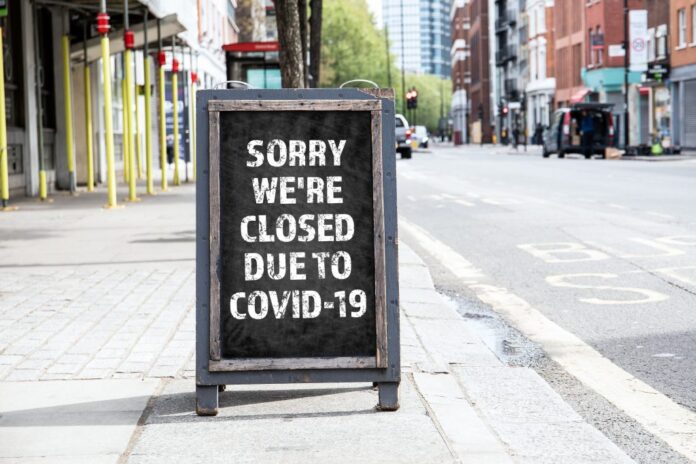 Where Covid-19 has destroyed several industries, it also has its fair share on the coffee industry – with short to medium and even long-term effects. In addition to dramatically affecting the economies around the world, this pandemic represents a further challenge to the coffee industry, which was already facing a prolonged period of low prices and stagnant production.
According to the report of the National Coffee Association, Americans are drinking more coffee this year than ever! Following are some of the highlights of the report issued by NCA that is worth having a look:
Overall Consumption of Coffee
62% of Americans drink coffee daily.
25% of people who ordered coffee outside the home within the past week did so through an app. This also poses an excellent opportunity for startups.
The percentage of people drinking coffee within the past day has risen by five percent since 2015.
Nearly 50% of daily coffee drinkers who buy coffee outside the home do it at a drive-through.
7 out of 10 Americans drink coffee at least once per week.
Analyzing these analytics released by NCA, we can see that 50% of daily coffee drinkers use drive-through, and 25% order it directly through an app. This means that 75% of people are still purchasing coffee without dining in. Although the restaurants and cafés may have their dine-ins closed, they are still serving it hot!
Governments are introducing and implementing new policies to mitigate economic damage and save lives. But the pandemic will certainly cause a recession with an increase in unemployment and a decline in economic growth.
According to the IMF, a sharp drop in Gross Domestic Product GDP will be seen in 2020, following a subsequent recovery phase. Now, this phase will depend on the actions taken by the governments of different countries and on the return of the customer's confidence.
A report was recently published by the International Coffee Organization in which it stated that there is a strong correlation between the GDP in developed countries and the demand for coffee.
Impacts of Covid-19 on Coffee Production and International Trade
Small farmers produce 80% of coffee in the world. And about 125 million people depend on the collection activity for their living. Even before the pandemic, the lack of modernization and the impact of climate change have posed severe risks for the coffee industry.
Small and medium farmers were already facing hardships in covering operating costs. And the decrease in prices just rubbed salt into their wounds and made their lives more difficult.
Let's consider the example of Brazil, which is the main coffee-producing country in the world. It has about 264,000 plantations, out of which 72% have less than 20 hectares of area. Whereas 16% are between 20 and 50 hectares, and 20% have area more than 50 hectares. The worst thing here is that the level of mechanization there is quite low. So low that 70% of coffee is still handpicked in this high-tech era by two million people who are employed seasonally.
Therefore, the main risk here is the possible shortage of human resources due to lockdown action taken by the governments. These consequent delays and lockdowns in consumer countries could cause the closure of many small to big farms with the consequent shutdown of entire local coffee-based economics.
According to the latest bulletins of some coffee producer countries in Asian and European regions, it seems that there is a strong reduction in requests in March and April 2020.
The data also shows the acceleration of orders and a sudden increase in prices due to coffee importers stockpiling reserves of coffee because they fear that the export and collection might get affected by this pandemic.
Till now, the data gathered from all around the world indicate an increase in global requests from Indonesia and a reduction from India, Vietnam, and Columbia.
However, we must wait a few months for more in-depth data, so we can see the effect of this crisis on the prices. This is because exports of the coffee producing countries largely depends on changes in requests from various consumer countries.
Impacts of Covid-19 on Coffee Consumption
The closing of restaurants, bars, and cafés has caused the consumption of away-from-home coffee to decrease or even collapse. The same thing also happened with office coffee consumption due to offices being shut down. Now, drinking coffee in the office or bar has been replaced by consuming it at home. Some people have also tried reproducing the away-from-home coffee through selected blends and using espresso machines.
Furthermore, the data collected also shows a boost in online purchases of coffee capsules and machines. On the other hand, in some countries, coffee bars and restaurants remain open, but for takeaway only.
Small coffee shops have enhanced their takeaway services while big chains have improved their home delivery of breakfasts and coffee. However, the first data shows a great loss for everyone in the business.
In addition to that, reduced household income directly impacts on the general demand for coffee. Price-sensitive customers might also replace costly coffee blends with cheaper ones.
Final Verdict – The Future Changes in the Coffee Industry
The global pandemic has made everyone to switch to online trading and webinar platforms. Now, companies will have to be more digital, leading to online orders and home deliveries becoming the norm. For smaller companies, this could be beneficial because only their packaging and delivery centers will be in operation. Hence, lowering their overall business costs.
For vending machines, something should be done too. For example, it should be implemented that customers could choose and pay for coffee without touching the screen.
The duration and magnitude of Covid-19 are not yet predictable due to certain factors. Therefore, many technological changes and innovations will be required to face these challenges in the coffee industry. This is the only solution that will allow producers and operators to overcome these difficult times, alleviate losses, and start over with more power.